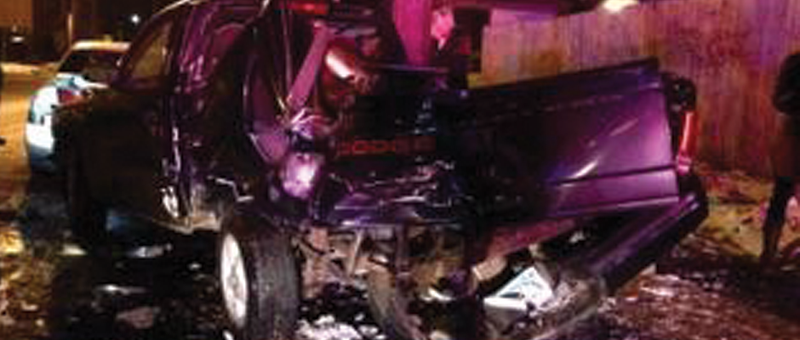 Life as a parked loaner - a memorial to my first vehicle
At 12:01 am this Sunday morning we received a call informing us that my first vehicle — occasionally referred to as Dak — passed away from this life due to the immediate and unrecoverable injuries sustained after being plowed into by a Ford F150 while uninhabited and legally parked on a Minneapolis street. Dak was 15 years old. (Aside: No humans were hurt)
Dak spent most of his life in the parked position (he only had a mere 110,000 miles on him) and braved many winters with rear wheel drive and no weight in the back. Due to this, Dak started to become known as a loaner — spending most of his active life being driven by people other than his owners. It is fitting then that Dak met his end while out on one final loan, where he was parked, braving one final Northern winter.
He will be missed by family, friends, and friends of friends, who will now need to find other accommodations to move your stuff.
Funeral services will be held once I am able to visit the impound lot it was towed to collect any remaining items of value from its cab.
RIP my Dodge Dakota Sport (1999-2014).